Today I attended a zoominar discussing business opportunities and challenges between Indonesia and Russia amid the current crises. The organiser is Inaris Forum, and the speakers were the representatives from the government and business.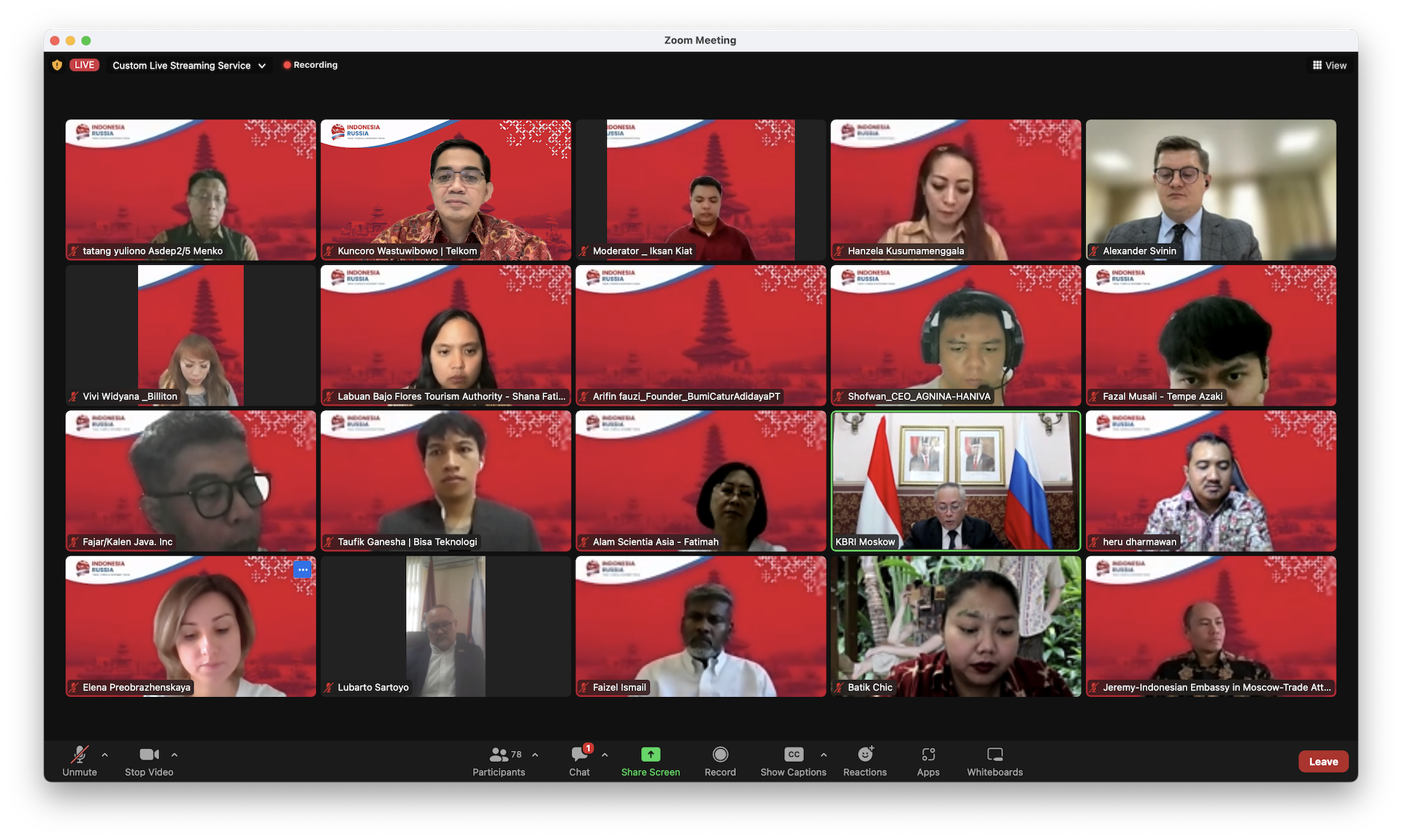 Before Russian invasion to Ukraine last year, the economic relationship between Indonesia and Russia had been developing steadily, although the total trade was relatively small. According to data from the Indonesian Ministry of Trade, the total bilateral trade volume between the two countries in 2020 was valued at approximately US$ 2.62 billion, with Indonesia recording a trade surplus of around US$ 400 million.
The total value of exports from Indonesia to Russia in 2020 was approximately US$ 1.25 billion, while the value of imports from Russia to Indonesia was around USD 1.37 billion. The biggest export from Indonesia to Russia was palm oil, which accounted for around 57% of total Indonesian exports to Russia. Other significant exports from Indonesia to Russia included rubber, coffee, tea, and textiles. Russia's main exports to Indonesia were wheat, coal, aluminium, and fertilisers.