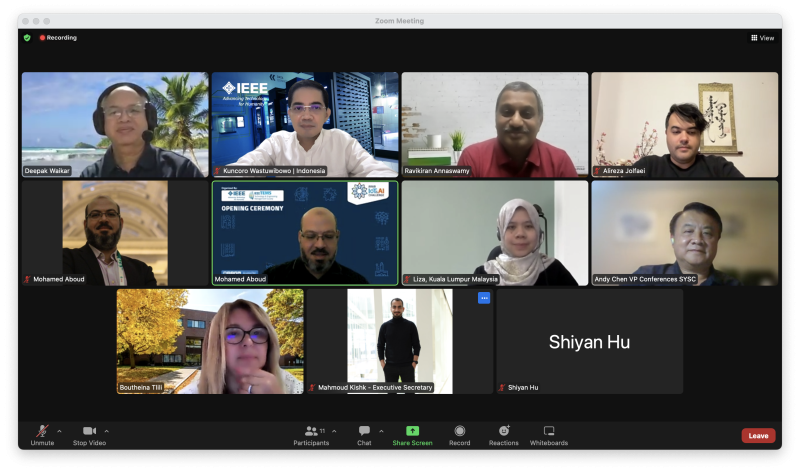 TEMS — or the IEEE Technology and Engineering Management Society — is an IEEE society with a mission to advance, enhance, and improve essential management and leadership knowledge and skills of IEEE members.
The IEEE TEMS Regional Leaders Subcommittee carried out its 1st meeting this year today, with a new team. This meeting was led by Mohamed Aboud, the VP for Membership Development. The TEMS President, Ravikiran Annaswamy, addressed the meeting.
The meeting aims to leverage the program to leverage the TEMS activities in wider areas, and to improve collaborations among TEMS members in engineering management and leadership field. Our field of interest encompasses the management sciences and practices required for defining, implementing, and managing engineering and technology. Specific topics of interest include technology policy development, assessment, and transfer; research; product design and development; manufacturing operations; innovation and entrepreneurship; program and project management; strategy; education and training; organisational development and human behavior; transitioning to management; and the socioeconomic impact of engineering and technology management.