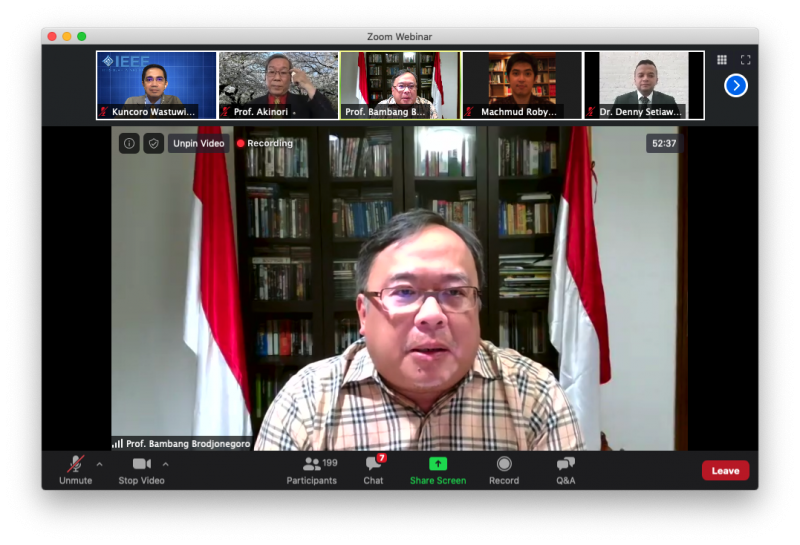 The IEEE Indonesia Section has successfully organised IEEE Leadership Summit: Engineering in Covid-19 Crises. This seminar was opened by the IEEE Region 10 Director, Prof Akinori Nishihara; with Minister of Research and Technology, Prof Bambang Permadi Soemantri Brodjonegoro as the keynote speaker; and yours truly and Dr Ford Lumban Gaol as the host.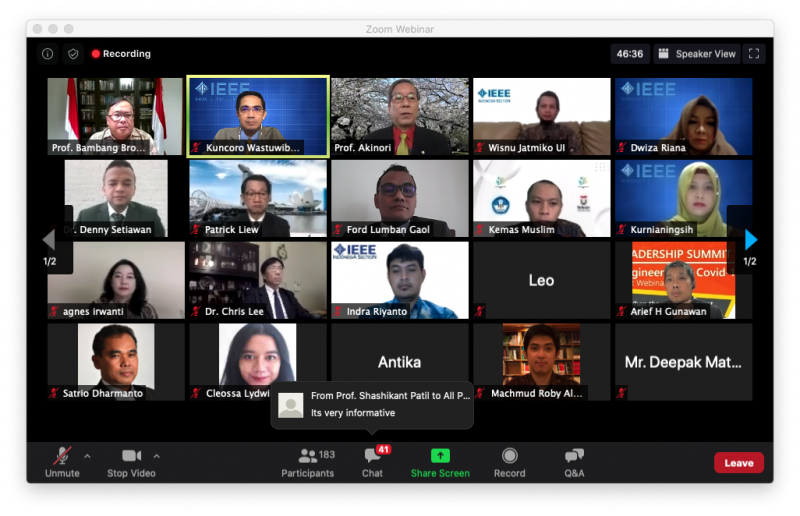 The other prominent speakers on this seminar, are: Dr Chris Lee (IEEE R10 Industry Relation Coord), Patrick Liew, Dr Denny Setiawan (Ministry of Communications & Informatics), Arief Hamdani Gunawan (Telkom Indonesia), Deepak Mathur (IEEE R10 Director-Elect). The summit was fully supported by the IEEE R10 and the IEEE Singapore office.
The next summit will be carried out on June 2020.